Pop-up book enthusiasts like Ellen Rubin will know what volvelles are; you and I may not, but if you've ever moved a paper wheel or slider on a page, you've used one. The volvelle first emerged in the medieval era, not as an amusement to liven up children's books but as a kind of "analog computer" embedded in serious scientific works. "The volvelles make the practical nature of cosmography clear," writes Katie Taylor at Cambridge's Whipple Library, which holds a copy of Cosmographia. "Readers could manipulate these devices to solve problems: finding the time at different places and or one's latitude, given the height of the Sun above the horizon."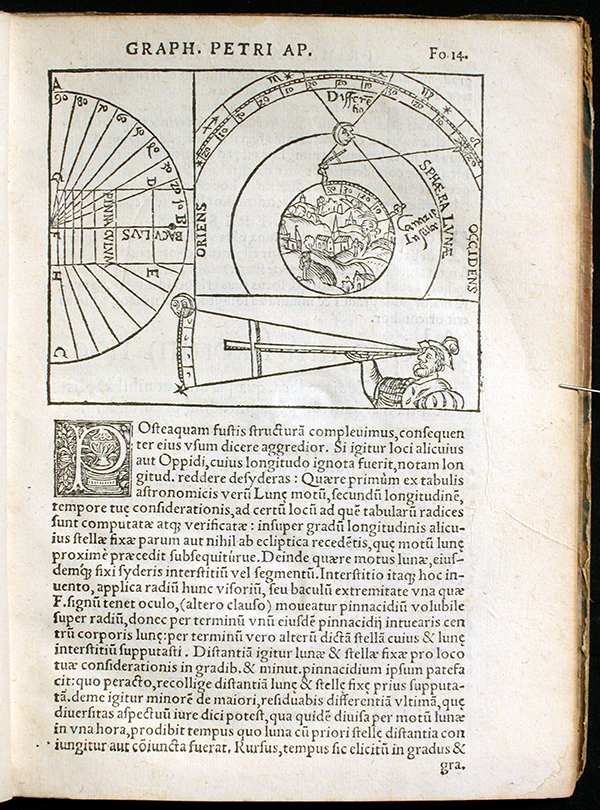 Apian originally included three such volvelles in Cosmographia. Later, his disciple Gemma Frisius, a Dutch physician, instrument maker and mathematician, produced expanded editions that included another. "In all its forms," writes Swetz, "the book was extremely popular in the 16th century, going through 30 printings in 14 languages." Despite the book's success, it's not so easy to come by a copy in good (indeed working) condition nearly 500 years later. If these descriptions of its pages and their volvelles have piqued your curiosity, you can see these ingenious paper devices in action in these videos tweeted out by Atlas Obscura. As with planets themselves, you can't fully appreciate them until you see them move for yourself.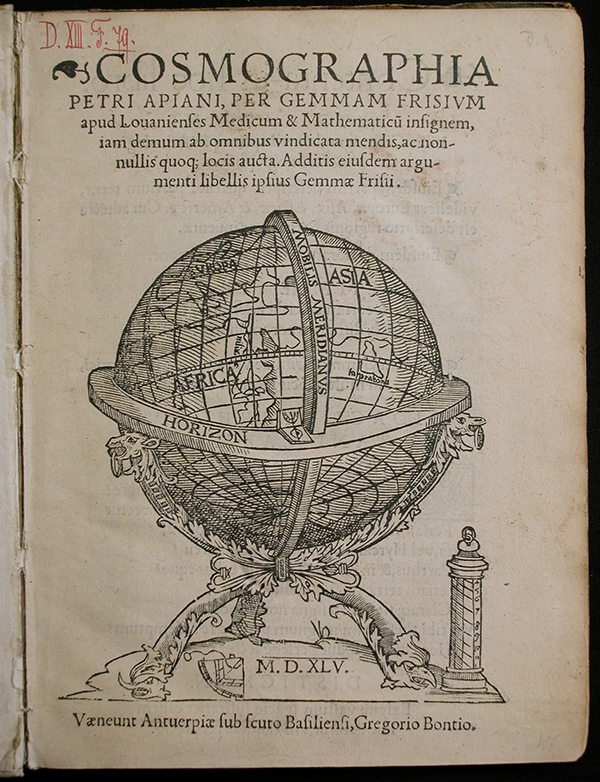 Related Content:
The Atlas of Space: Behold Brilliant Maps of Constellations, Asteroids, Planets & "Everything in the Solar System Bigger Than 10km"
An Illustrated Map of Every Known Object in Space: Asteroids, Dwarf Planets, Black Holes & Much More
When Astronomer Johannes Kepler Wrote the First Work of Science Fiction, The Dream (1609)
Based in Seoul, Colin Marshall writes and broadcasts on cities, language, and culture. His projects include the Substack newsletter Books on Cities, the book The Stateless City: a Walk through 21st-Century Los Angeles and the video series The City in Cinema. Follow him on Twitter at @colinmarshall, on Facebook, or on Instagram.
A 16th-Century Astronomy Book Featured "Analog Computers" to Calculate the Shape of the Moon, the Position of the Sun, and More is a post from: Open Culture. Follow us on Facebook, Twitter, and Google Plus, or get our Daily Email. And don't miss our big collections of Free Online Courses, Free Online Movies, Free eBooks, Free Audio Books, Free Foreign Language Lessons, and MOOCs.
Read the Full Article here: >Open Culture